Making School Lunches a Snap
One of my favorite parts about summer is that I don't have to pack school lunches! Just kidding. Sort of.
If you saw my segment on KGW Portland Today this week, then you know that pre-packing snacks is key. Here are my tips:
1. Find a space in your kitchen to store all of your lunch making items. Lunch boxes, water bottles, sandwich containers, etc.
Pre-portion all snacks, fruits and vegetables. I love these small Glad containers for grapes, tomatoes, carrots, or apple sauce. You can use them over and over but if your kid accidentally throws it in the trash it's no big deal.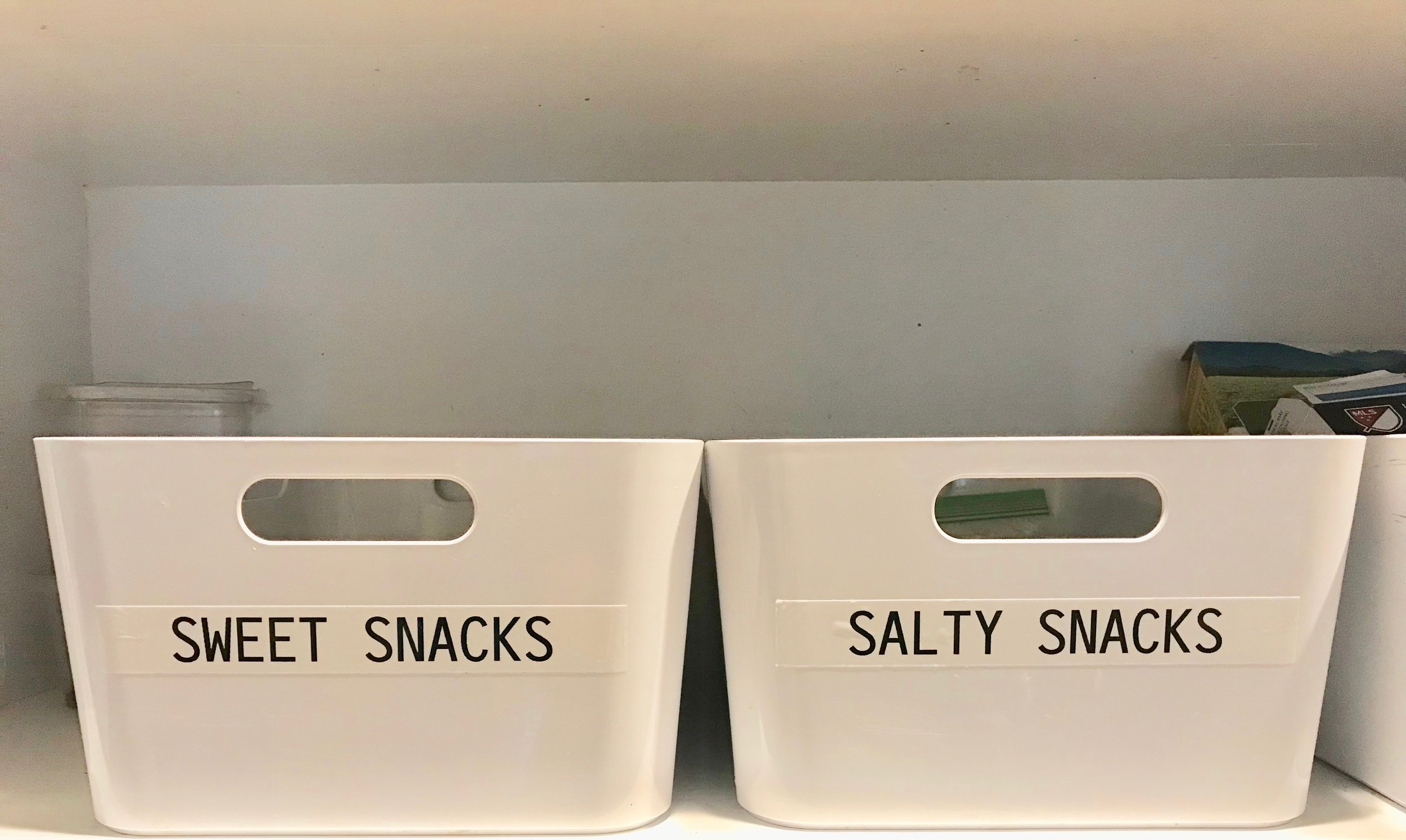 Use larger bins to store sweet and salty snacks for your pantry and fruits and veggies for your fridge
Now all you have to do in the morning is make the main, grab one portion from each bin and you're done!